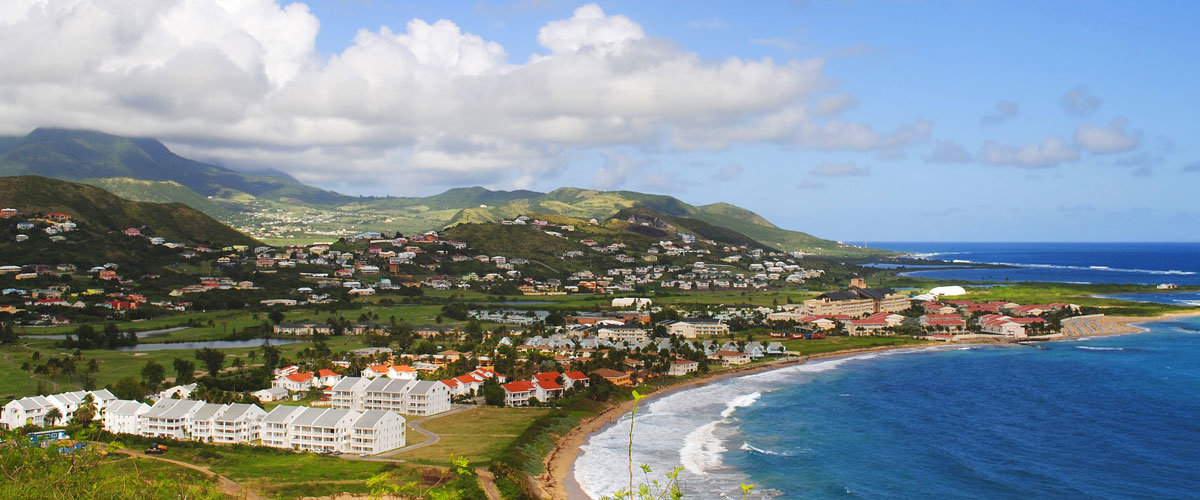 St. Kitts & Nevis Real Estate
Why St. Kitts & Nevis?
St. Kitts & Nevis is a beautiful island nation located between Antigua & Barbuda and Anguilla. With its focus on eco-tourism and sustainability, St. Kitts & Nevis offers an underwater dream of pristine coral reefs, shipwrecks and marine life. The country also offers picturesque mountains and rainforests. Visitors and residents can live the healthy, calming life of their dreams in this country.
Why Invest in Real Estate in St. Kitts & Nevis?
The Saint Kitts & Nevis real estate market is doing very well thanks to the country's citizenship by investment program and demand for luxury real estate. Real estate prices have been steadily increasing since the early 2000s but remain affordable.
What Are the Real Estate Prices in St. Kitts & Nevis?
CBI program-approved properties start at US$400,000.
What Kinds of Properties Are Available in St. Kitts & Nevis?
Discerning clients will find a range of properties, such as villas, condos and commercial properties, available in Saint Lucia.
In addition, Arton Capital is pleased to be an authorized representative of the Kittitian Hill Premier Cottage Suites. These are a series of luxury four-bedroom suites located within the Kittitian Hill Resort. Arton is also a representative of Golden Rock, a mixed-use development that sits on six acres of prime real estate. Global citizens can invest in these developments through the St. Kitts & Nevis Citizenship by Investment Program. Please see our St. Kitts & Nevis program page for more details.
What Can Arton Do for You?
By investing in St. Kitts real estate through Arton Capital and the country's CBI program, high net worth investors have the opportunity to increase their global mobility, business opportunities and futures for themselves and their families.
Arton Capital empowers individuals and families to become Global Citizens through a bespoke service experience. We support our clients from the beginning of the application through to attainment of citizenship and beyond.
Contact us to find out how investing in St. Kitts & Nevis real estate can make your dreams of global citizenship come true.
---