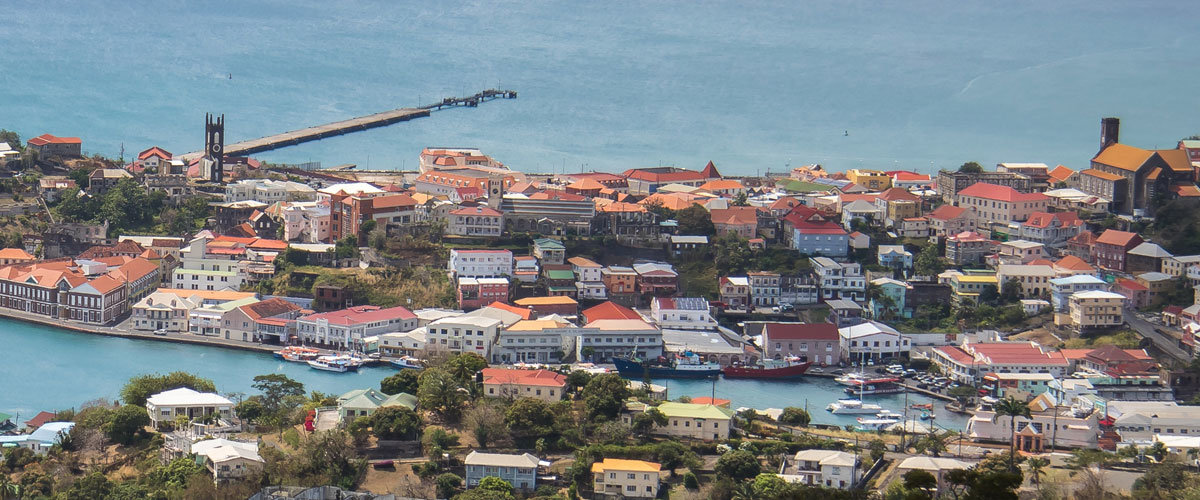 Grenada Real Estate
Why Grenada?
Grenada is a beautiful Caribbean nation that is known as the Spice Island for its wonderful locally grown spices. Nutmeg, turmeric, cinnamon, cloves and more all grow on Grenada. Further, the country's average temperature ranges from 24 C to 30 C, which is perfect any time of year for lounging on white-sand beaches or hiking in the rainforest. Grenada also boasts St. George's University, which offers programs in medicine, veterinary care, and the arts and sciences. The beautiful campus is a site to see in its own right.
Why Invest in Real Estate in Grenada?
According to the Century 21 Grenada Real Estate Report 2017, the Grenadian real estate market has been improving since 2012 and is projected to continue growing into 2017. In 2016 the country's real estate market saw a nearly 23% increase from 2015. Even so, Grenada remains a buyer's market with its affordable real estate. In addition, several real estate projects developed using funds from the country's citizenship by investment program are set for completion in 2017.
What Are the Real Estate Prices in Grenada?
Investments in CBI program-approved properties start at US$350,000.
What Kinds of Properties Are Available in Grenada?
Beachfront villas, condos and other luxury homes with beautiful views are all available for global citizens looking to acquire a Caribbean citizenship and residence in Grenada. The island's unique topography means properties with ocean views are easy to come by.
In addition, Arton Capital is pleased to be the exclusive representative of Mount Cinnamon, a luxury resort-hotel located on one of the most beautiful beaches in the world. Investors can purchase shares of Mount Cinnamon through Grenada's Citizenship by Investment Program. The Mount Cinnamon development also features parcels of land upon which tailored, personalized villas can be built. Please see our Grenada program page for more details.
What Can Arton Do for You?
By investing in Grenadian real estate through Arton Capital and the country's CBI program, high net worth investors have the opportunity to increase their global mobility, business opportunities and futures for themselves and their families.
Arton Capital empowers individuals and families to become Global Citizens through a bespoke service experience. We support our clients from the beginning of the application through to attainment of citizenship and beyond.
Contact us to find out how investing in Grenadian real estate can make your dreams of global citizenship come true.
---